Beyond the Stethoscope Conference


28th October 2023




8:30 am - 5:00 pm
When: Saturday 28th October 2023. 8:30 – 5pm.
Cost: £20
Venue: College Court, Knighton Road, Knighton, Leicester LE2 3UF
Programme: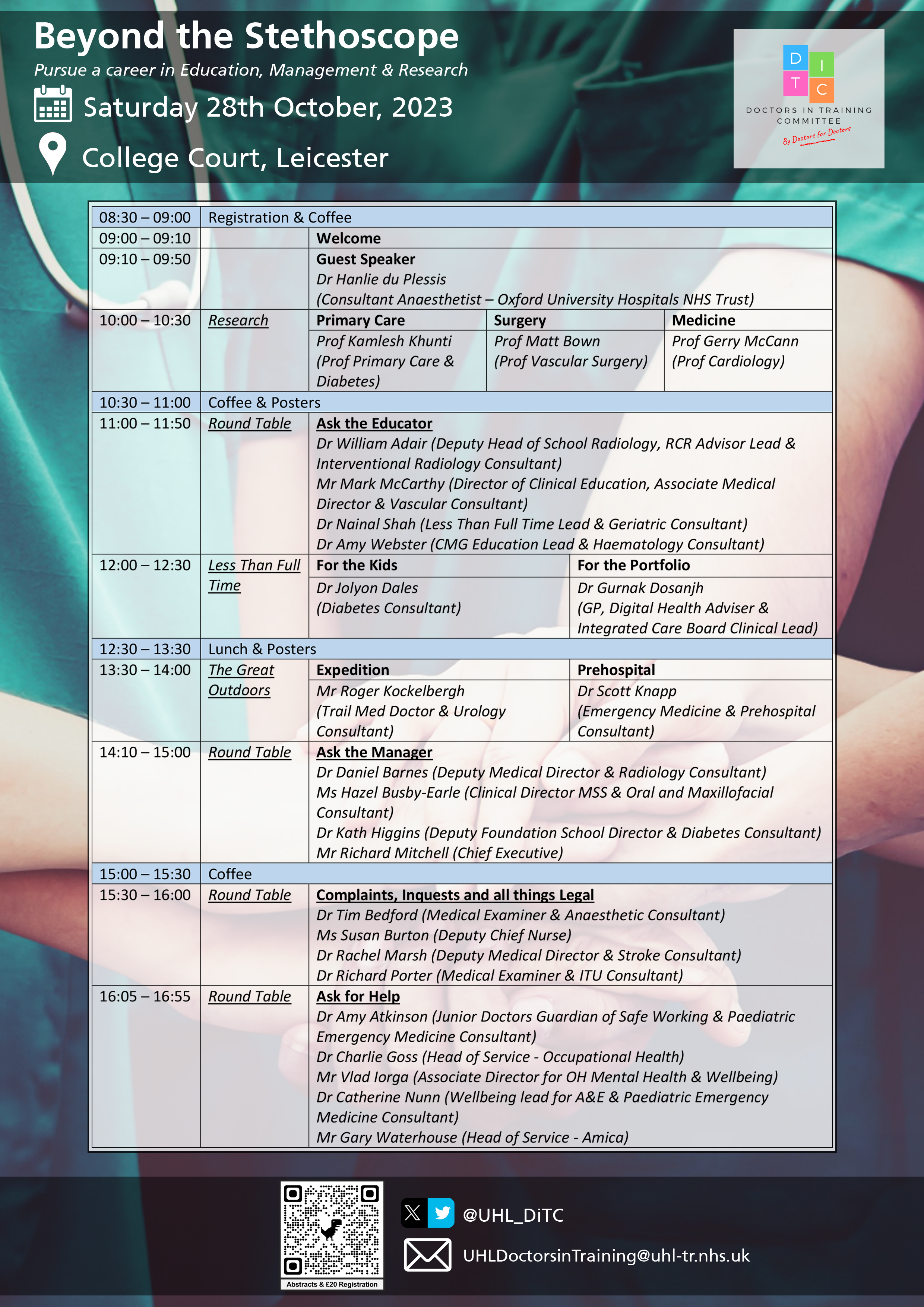 Beyond the Stethoscope is a 'By Doctors, for Doctors' conference organised by the Doctors in Training Committee. This event is open for all doctors within East Midlands and is designed to provide a platform to discuss career pathways within Medicine.
Round table sessions have been organised with a variety of panel members consisting of key leaders within East Midlands. Sessions are focused on how to pursue a career in research, education and management with breakout workshop sessions on volunteering, sports medicine and less than full time. Advice is also provided for legal matters including inquests, complaints and how to ask for help.
Submit your poster abstract here: https://forms.gle/iuGint8urrzPmJbC6
The call for abstracts closes at 9am on 2nd October 2023 with presenters announced shortly afterwards.
Location
Venue Website: https://collegecourt.co.uk/
Address:
College Court Conference Centre
, Knighton Road,
Leicester
,
LE2 3TQ
,
United Kingdom