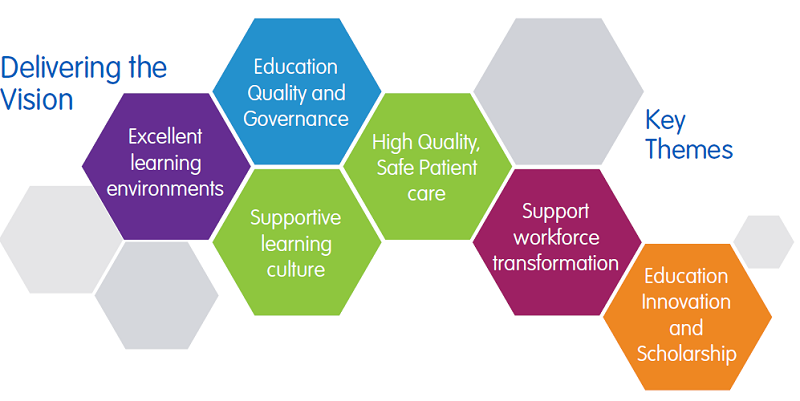 The UHL Department of Clinical Education is part of Corporate Medical which is led by the Medical Director, Mr Andrew Furlong. The Director of Clinical Education is Mr Mark McCarthy and the department's key responsibility is to ensure the delivery of Undergraduate and Postgraduate medical education in UHL.
UHL's Medical Education Strategy outlines the department's vision:
'To develop a competent, caring and capable workforce, working in an excellent learning environment to provide high quality, safe patient care'.
The Department of Clinical Education team provide a service within UHL as well as liaising with external education stakeholders including the University of Leicester, De Montfort University and Health Education England.
The latest UHL Clinical Education newsletter can be found here.